Stickers! Shipping Labels, Bumper Stickers and More!!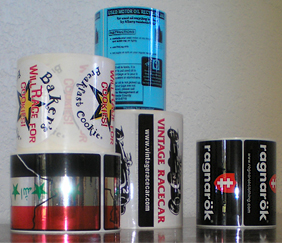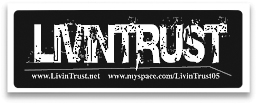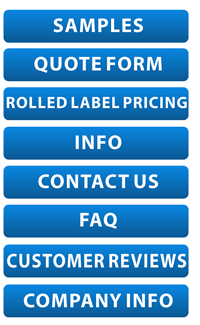 Today is Thursday 09-16-2021
Stickers and labels are our specialty. We can print your artwork or text on all types of material, sizes and shapes. Ask about our white gloss, matte litho, clear poly, fluorescents, dull silver and gold, polyesters or even tamper evident stock ("VOID") Permanent and removable adhesives available for standard applications and for extra stickiness, we have a tire adhesive. Your stickers can be printed using 1 to 6 spot colors or beautiful 4-color process. Blind embossing and foil stamping are also available. Another feature we have is sequential numbering.

Small and large quantities are no problem. We print our stickers on the premises to assure quality. Request one to three ink colors or full color process on a custom shape or use our in-house standard shapes. Squares, Circles, Ovals, Rectangles, starbursts! All labels come on rolls for easier peel off or special request for individual sheets can be made.

Check out our price breakdown when requesting a quote for stickers. The higher the quantity, the lower the cost per sticker. We also offer vinyl cut-out lettering for the back of car windows, store fronts or anywhere you can think of. Most of our labels are laminated to protect from weather and scuffing.

Just tell us what you want and we'll print it onto stickers!

Most major credit cards accepted.

Send an email to Sales@StickersExchange.com
We will print your logo and text in all colors, shapes and sizes or even black on white adhesive-backed stock makes for a great effect! We can print thousands and thousands of labels at great prices. We have matte litho and gloss stocks that are easy to write on. All stickers come on rolls or in single sheets if requested. Promote Your Band with Stickers! We can custom print your unique design onto stickers. Fluorescent Stocks! Neon Green! Hot Pink! Deep Blue! . . . and more!
Sample Stickers | Quote Form | FAQ | Company info | Custom
Circles | Circles 2 | Ovals | Specialty | Specialty 2 | Rectangles | Sticker Options | Sticker Uses
Tamper Evident | Label Types | Customer Feedback | Rolled Labels | World Famous Stickers | Stickers Information

© 2003 Stickers Exchange. All rights reserved.